What do Easy, Moderate, Difficulty, Strenuous mean in the trekking?
These all are terms of grading in the trekking. Per our experience and specific standards, we have divided 4 types of trekking. Here are the details below:
Easy Treks
As per our standards, trekking up to an altitude of 3000 m is known as the Easy trek. For this trip, you are not required to have any trekking experience or physical preparation.
Moderate Treks
For this grade, you will normally cross 4000m above, high altitude passes, and 6-7 hours per day walking on average. Therefore, you need to have physical and mental fitness and previous hiking experience.
Difficult Treks
This will be tougher and harder than the Moderate one. Walking through the rough trekking trails, crossing high passes more than 5,000 m, crossing glaciers, facing high altitude air with a low amount of oxygen, and walking 7-8 hours per day. Thus, you are required to have previous trekking experience and knowledge for this type of trek. You need to be prepared in Body, Mind, and Soul
Strenuous Treks
It goes above 5000m, with difficult terrain, glaciers, and snow walking. Without a shadow of a doubt, you need to be well prepared. Body, Mind, and Soul will play a factor in these treks. For this kind of trek, it would be better to have knowledge and experience in rock and ice climbing, ice axes, and crampons, or have completed several difficult treks. It's quite a challenging, adventurous, high passes trip.
Connect With BMS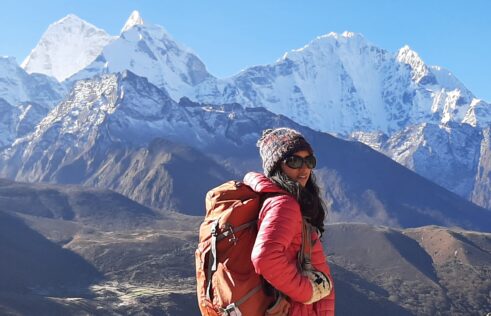 To travel is
to take a journey into yourself !