Annapurna Base Camp Trek: A Complete Travel Guide

Annapurna Base Camp Trek is one of the most popular trekking destinations in Nepal, which is located in the northwestern part of Nepal. Furthermore, it lies within the perimeter of the Annapurna Conservation Area which is only 37.1 kilometers (air distance) west of the popular city of Pokhara.
Interestingly, the term "Annapurna" means mother goddess of foods. In fact, in Kathmandu, there is Annapurna Devi's temple where people pay daily homage.
The journey to Annapurna Base Camp is also known as the Annapurna Sanctuary trek. Annapurna Sanctuary is the glacial plateau in the Annapurna region. It is surrounded by some of the world's highest mountains in the world.

The Annapurna Himalayan range consists of the following mountains: Machhapuchhre (6,993m), Hiuchuli, Annapurna I (8,091m), and Annapurna South (7,219m) (6,441m).
Overview of Annapurna Base Camp Trekking
The Annapurna Base Camp trek is relatively cheaper and shorter in distance than the Everest Base Camp trek. This trekking is the most common destination for visitors.
Lush green forests, varieties of vegetation, and numerous waterfalls make the trekking trails worth visiting. There are multiple routes accessible to the Base Camp and the duration ranges between 8 to 12 days.
There are other popular trekking routes in the Annapurna region such as the Annapurna Circuit, poon hill, and Mardi Himal Trek. The Annapurna circuit trek takes up to 21 days and the Annapurna base camp trek covers a good chunk of the Annapurna circuit trek.
This trekking trail is easily accessed via the beautiful city of Pokhara. There are plenty of teahouses en route to the base camp. Annapurna region has some of the highest peaks in the world.
Besides that Annapurna region has many natural treasures, and a rich cultural heritage.
The scenic ride from Kathmandu to Pokhara, beautiful Pokhara city, the incredible trekking trail to the base camp, picturesque Mountain View, Rhododendron forest, and hot spring at Jhinu Danda are the highlights of Annapurna Base Camp Trek.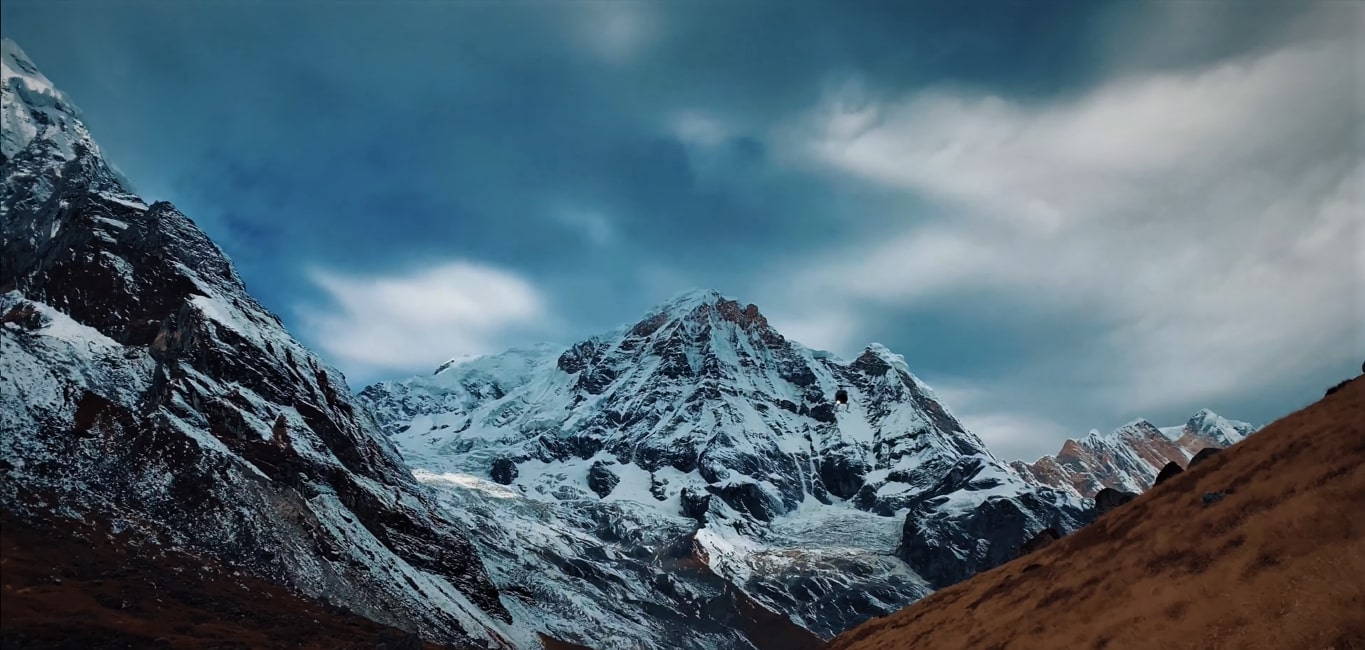 A quick details of Annapurna Base Camp Trek
Distance of trekking trail: approximately 100-110 kilometers
Duration: 10 Trekking days and 14 total days
Per day walk: 6-7 hours
The highest point of the trek: 4,147m (Annapurna Base Camp)
The lowest point of the Trek: 1,070m (Nayapul, Kaski)
Trek starts from: Nayapul, Kaski
Annapurna Base Camp Trek difficulty: easy to moderate
Mode of communication: Radio set or mobile phone
Transportation: tourist bus or jeep
Total costs: $1099 (if you choose to do it in a package with a guide and porter)
Cost per day: $20-$40 if you go on your own
Required documentation: TIMS (Trekkers information management system) and Annapurna conservation area permit (ACAP)
Accommodation: tea houses
Best time to trek: spring (March to May) and autumn (Mid-September to November)
Any special preparation for the trekking: jogging, cycling, running, or any physical activity to keep your body fit for the trek
Annapurna Base Camp Trek Route
Kathmandu – Drive to Pokhara – drive to Nayapul – Trek from Nayapul – Tikhedhunga – Ghorepani – Poonhill – Tadapani – Sinuwa – Deurali – Annapurna Base Camp – Bambo – Jhinu Danda – Pothana – Phedi – drive to Pokhara – drive to Kathmandu
Annapurna Base Camp Trek Itinerary
Day 1: Arrival in Kathmandu (1400m)
Day 2: Kathmandu to Pokhara (800m) Duration 6-7 hours via tourist bus
Day 3: Drive to Nayapul & Trek to Tikhedhunga (1540m) 2-3 hours drive and a 2-3 hours trek
Day 4: Tikhedhunga to Ghorepani (2850m) Duration 6-7 hours trek
Day 5: Ghorepani to Poonhill (3210m) to Tadapani (2630m) Duration 6-7 hours walk
Day 6: Tadapani to Sinuwa (2360m) Duration: 6-7 hours walk
Day 7: Sinuwa to Deurali (3230m) 6-7 hours walk
Day 8: Deurali to ABC (4130m) Duration: 5-6 hours walk
Day 9: ABC to Bamboo (2310m) Duration: 5-6 hours walk
Day 10: Bambo to Jhinudanda (1780m) Duration: 5-6 hours walk
Day 11: Jhinu Danda to Pothana Duration: 5-6 hours walk
Day 12: Pothana to Phedi and then to Pokhara Duration: 2-3 hours walk and 2-3 hours drive
Day 13: Pokhara to Kathmandu Duration: 6-7 hours Drive via tourist bus
Day 14: Farewell
An alternate route of Annapurna Base Camp Trekking
Above mentioned itinerary is the long route to Annapurna Base camp trek which offers you an opportunity to see and feel the place.
However, the Standard Annapurna trek route is via Ghorepani which we shared above. Additionally, the Annapurna base camp can be explored from various routes as per your time and budget.
Here is another itinerary option for you with an alternate relatively shorter route. The benefit of doing a shorter trek is that you can spare your remaining days for other purposes.
Day 01: Kathmandu (1400m/4,592 ft) Day 02: Fly to Pokhara (800m/2,624 ft) – 30 minutes, drive (2.5 hours) to Nayapul, and trek (2-3 hours) to Ghandruk (2,012m/6,364 ft)
Day 03: Trek to Chhomrong (2,150m/7,118 ft) 6-7 hours walk
Day 04: Trek to Bamboo (2,300m/7,577 ft) 5-6 hours walk
Day 05: Trek to Deurali (3,230m/10,595 ft) 5-6 hours walk
Day 6: Hike to Machhapuchhre base camp (3,700m/12,136ft) from Annapurna base camp (4,130m/13,547ft). 5- to 6-hour walks
Day 07: Trek to Bamboo (2,300m/7,577 ft) 6-7 hours walk
Day 08: Trek to Jhinu Danda (1,760m/5,773ft) 5-6 hours walk
Day 09: Trek to Matque (1,070m/3,510ft) and drive to Pokhara (800m/2,624 ft) 1-2 hours trek and 2-3 hours drive
Day 10: Fly to Kathmandu (1400m/4,592 ft)
Trekking Permits for Annapurna Base Camp
Annapurna base camp trek trail falls within the Annapurna conservation area so it is required to have an Annapurna conservation area permit (ACAP). ACAP permit costs approximately USD $25 (NPR 3000) per person and NPR 200 for SAARC nationals.
Another required document is TIMS (Trekkers Information Management System). TIMS is mandatory for almost all treks in Nepal. TIMS costs around USD $10 (NPR 1000) per person.
All permit fees are non-refundable or non-transferrable and children below 10 years of age can enter without any fees.
If you are trekking with some trekking agencies they will obtain the TIMS and ACAP permits for you.
Where to get trekking permits for Annapurna Base Camp Trek?
You can get both the TIMS and ACAP from the Kathmandu office of the Nepal tourism board (NTB). NTB is located at Pradarshani Marg, Kathmandu which is only 30 minutes' walking distance from Thamel.
The NTB office opens during the official office hours of Nepal which are Sunday to Saturday from 09:00 to 16:00 hours. If you are in Pokhara you can get the permits from the Trekking Agencies Association of Nepal (TAAN), Pokhara office, Shanti Patan, Lakeside.
You may need two passport-size photos, a copy of your passport, an insurance number, a trekking route, and an itinerary for the permits. Please keep your identification card (passport), TIMS, ACAP, trekking itinerary, and route at all times during the trek. Your documents need to be shown at the checkpoints.
Annapurna Base Camp Trek Cost
The cost shown below is the approximate price. Cost depends upon the mode of transportation, number of days, type of hotel or teahouses, type of services chosen, food standards, and group size.
1. All-inclusive trek package of Annapurna Base Camp
The all-inclusive trek package of Annapurna Base Camp Trek is offered by Travel and trek agencies. However, the standard package costs used to be anywhere between USD 1000 to USD 2000.
The costs depend on the type of services provided, transportation mode, food and accommodation standards, individual or group trek, and the number of days of the trip. Therefore, if you are planning a budget trek, you can ask your agencies to cut the services provided.
In this package trekking agencies normally provide airport pick up and drop, transportation via tourist bus to and from Pokhara, three meals a day, twin sharing accommodation of tea houses during the trek, guide, porter (1 for two people), and permit fees.
While this package cost doesn't include the cost of your personal expenses such as your international flight, insurance, phone bills, internet expense, snacks, and drinks- (bottled water, soft drinks, coffee, alcohol), laundry, battery recharge, and hot shower during the trek.
You may need approximately $15 – $20 extra per day for your personal expenses. Tipping is expected during the trek but it's not mandatory.
2. Trek with a porter and guide to Annapurna Base Camp
If you decide to go on your own without trekking companies' help, this option is for you. Firstly, you will look for a local trek guide and porters yourself. Additionally, make sure to have an English-speaking trek guide in Nepal. Usually, in group trekking, one porter is assigned to two trekkers.
Therefore, make sure to carry only needed things to the mountain. Moreover, trek guides and porters make your trip comfortable. Lastly, remember that there used to be a weight limit for the porter they usually carry 15kg at a time but it varies.
The guide's cost is anywhere between USD 30 to USD 40 per day.
Porter's cost is between USD 15 to USD 25 per day.
3. Costs of an independent trek to Annapurna Base Camp
Independent trek means you are planning to trek without the help of guides, porters, and trekking agencies. The Independent trek option is much cheaper than others. There are a few demerits of independent trekking in the unknown mountainous terrain of Nepal.
In independent trek from permits to booking tea houses you will need to do it yourself. Managing your trek on your own and arrangement of accommodations can be a hassle, especially during the peak seasons.
Your independent trek cost will be approximately USD 40 to USD 50 per day.
If you are new in Nepal or in the mountains of Nepal it's recommended to do it with a trekking guide or through travel agencies in Nepal.
How to arrange payment and money for Trek?
If you have booked your trek via a travel agency you can pay them as per their payment method. In your all-inclusive package, your trek guide will do everything you just walk, enjoy the trekking trail and eat well. But if you are trekking on your own it's recommended to carry cash.
In cities like Pokhara and Kathmandu, you can pay in your currency or easily withdraw money from an ATM or pay by card. There is no availability of ATMs or banks in rural Nepal. The trekking trail is in the rural setting of the Annapurna region.
Be sure to carry Nepali currency because foreign currencies are not accepted remotely. You can exchange money at Thamel in Kathmandu and Lakeside, Pokhara.
Tips to Budgets Traveler of Annapurna Region
We are writing this for you from our experience which may be useful for you to save some bucks:
Choose local travel agencies as they are well known in the trekking area and cheaper than international agencies
Choose shared accommodation
Carry your own snacks such as dry fruits, and nut/ fruit bars. It is to avoid buying expensive snacks. In high altitudes, there will be very few shops and tea houses. All need to be carried by a mule or man.
Carry water purification tablets or purification bottles to avoid buying bottled water
Keep your water bottle inside your sleeping bag while sleeping to prevent it from freezing. You have to pay for the boiled water in the mountains.
Plan to use WIFI only when needed
It's better to carry a power bank since some tea houses charge for phone recharging
'Dal Bhat power 24 hours' is the famous slogan among trekkers of Nepal. Dal Bhat is composed of rice with lentils and curry. This local Nepali dish munches your hunger away and can be your perfect main dish for sustained energy throughout the day. Dal-Bhat is cheaper and healthier than other Western dishes available in the teahouses.
If solo traveling to the Annapurna base camp choose a tourist or public bus instead of a flight
Inter cities bus from Kathmandu to Pokhara is cheaper than a flight
Trekking gears and equipment for Annapurna Base Camp Trekking
You need to care for so many things if you are traveling to the mountains. Because of the availability of teahouses en route to the Annapurna Base Camp, you don't need to carry campaign gear. Divide your equipment into essential and most essential categories.
The most essential things are those which are the most needed while walking. They are water bottles, energy bars, sunblocks, sunglasses, etc. Your most essential and valuable will go in your backpack.
Essentials are the things you will need after reaching tea houses such as an extra jacket, sleeping bag, etc. Your essentials go into a duffle bag or a bigger backpack which will be carried by your Porter.
If you are traveling solo, you will be carrying everything by yourself. Therefore, keep your most essential things in the top part of the bag and bedtime or less essential in the lower part of your bag.
Additionally, it's important to organize your bag efficiently for a 10 days long trek to be quick and not lose your valuables on the route. Moreover, you can buy 30-50 liters of backpacks from a trekking gear shop in Kathmandu or Pokhara.
Here we have listed basic complete backpacking for Annapurna Base Camp Trek list for you:
For head:
To protect the face from sunburn, use a hat or P-cap.
Woolen cap to keep warmth
Scarf or muffler
The mask is used as a precaution against viruses and also shields your nose from strong winds.
Sunglasses to shield the eyes and improve visibility in the mountains
For feet and hands:
Warm gloves
Sandals and sneakers
Thin cotton socks and thick woolen socks
Trekking special items:
Sticks (which you can hire at Thamel, Kathmandu, or Pokhara)
Torchlight or Headlamp in case of power shortage
Waterproof thin jacket
Windproof down jacket
Stretchable and warm trousers
Breathable cotton t-shirts and pullovers
Breathable cotton thermal wear
Hiking shorts
Trekking boot
Comfortable backpack and duffle bag
A lightweight sleeping bag suitable for temperatures at or below freezing.
Others:
Tissue papers
Sunscreens
Shampoo and soaps
Moisturizers
Towels
Inner garments
Reusable water bottle useful for hot and cold water
Medications (If you are consuming any medication or supplements)
First Aid Kit
Other personal belongings
Teahouse Accommodation in Annapurna Region
The availability of teahouses in recent years has been a blessing for trekkers in the Annapurna region. Moreover, these teahouses are equipped with tiny shared bedrooms or dormitories, and there are public or communal bathrooms and toilets available.
It is important to note that the teahouses' main source of income is from the meals consumed by visitors, and the room costs are quite reasonable, approximately USD 4- USD 6 per night.
However, it is essential to note that there is no availability of AC or heating systems in high altitudes, but in lower altitudes like Ghandruk and Chhomrong, you can get rooms with attached toilets.
Finally, if you want to take a hot shower, it may cost you approximately NPR 200-300 in the Annapurna region.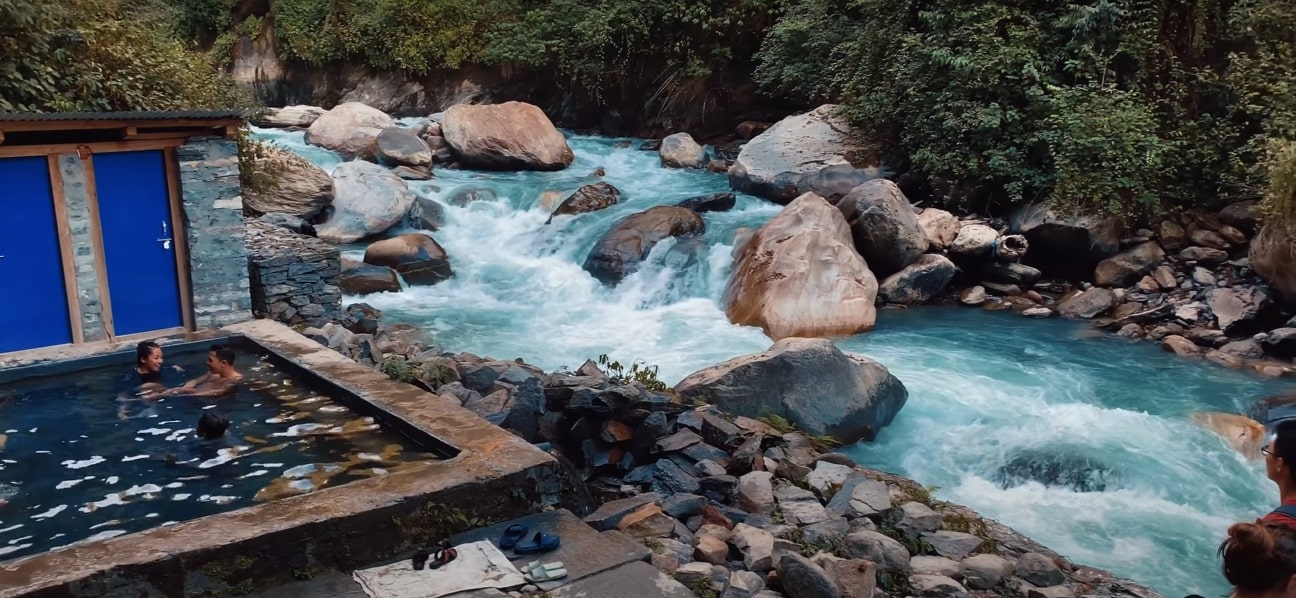 Foods in Annapurna Region
You can get both local taste and Western tastes during the trek but the food is mainly dominated by local dishes. Dal-Bhat is the local Nepali main dish and is the most popular in the trek too.
A plate of Dal-Bhat consists of Lentil soup, Rice, Curry, and Pickles. Everything needs to be carried by porter and mule so food is too expensive.
Dal bhat used to be cheaper than other dishes of the same quantity or quality.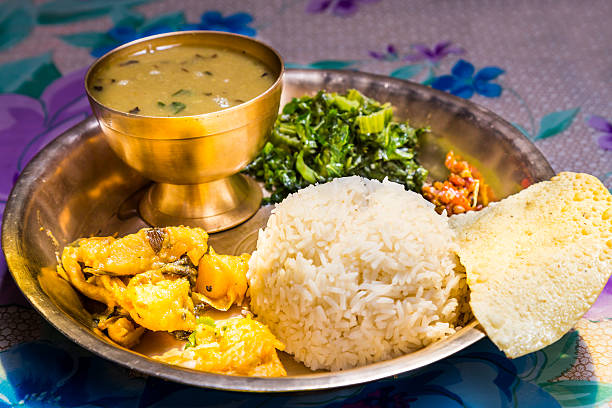 Other than the local dishes you can order porridge, fried rice, boiled eggs, pasta, omelets, and many more. In Gurung settlements like Ghandruk, you will get to taste Gurung Breads and potatoes for breakfast.
Bottled mineral water used to be expensive so make sure to carry purification tablets or purification bottles. Drinkable tap water can be found along the route of ABC trek, from there you can refill your bottle.
Your travel insurance for Trekking in Nepal
Make sure you have insured your insurance while planning your trip. You never know who will get affected by altitude sickness in the mountains of Nepal.
Because of the lack of proper motor road facilities in high-altitude areas, it's difficult to get access to the nearest health center.
To get timely access to the hospital, Helicopter rescue to Kathmandu is effective and may be needed in case of emergency. Emergency Helicopter rescue costs will not be covered by your trekking agency.
As per our experience, most insurance companies don't provide coverage for high altitudes. So double-check with your insurance provider and let them know about your plan to travel to an altitude of above 4,000 meters. Heli rescue from the Annapurna region costs approximately USD 1500 to USD 2000.
Best time for ABC trek
In Nepal there are popular two seasons for visitors: spring from March to May and autumn from Mid-September to November. In both seasons trekking trails and teahouses used to be crowded. The best time to trek at Annapurna Base Camp is also spring and autumn.
The spring season brings summer and festivals to Nepal. Additionally, in the spring season, the Annapurna Base Camp trekking trail looks like a dreamland.
Furthermore, spring is the flower blooming season, and you can see plenty of Rhododendron flowers of different colors along the way. Moreover, days are sunny and warm, and the temperature used to be anywhere between 15 to 24 degree Celsius.
A Crystal clear view of mountains and sky is another good point of the spring season.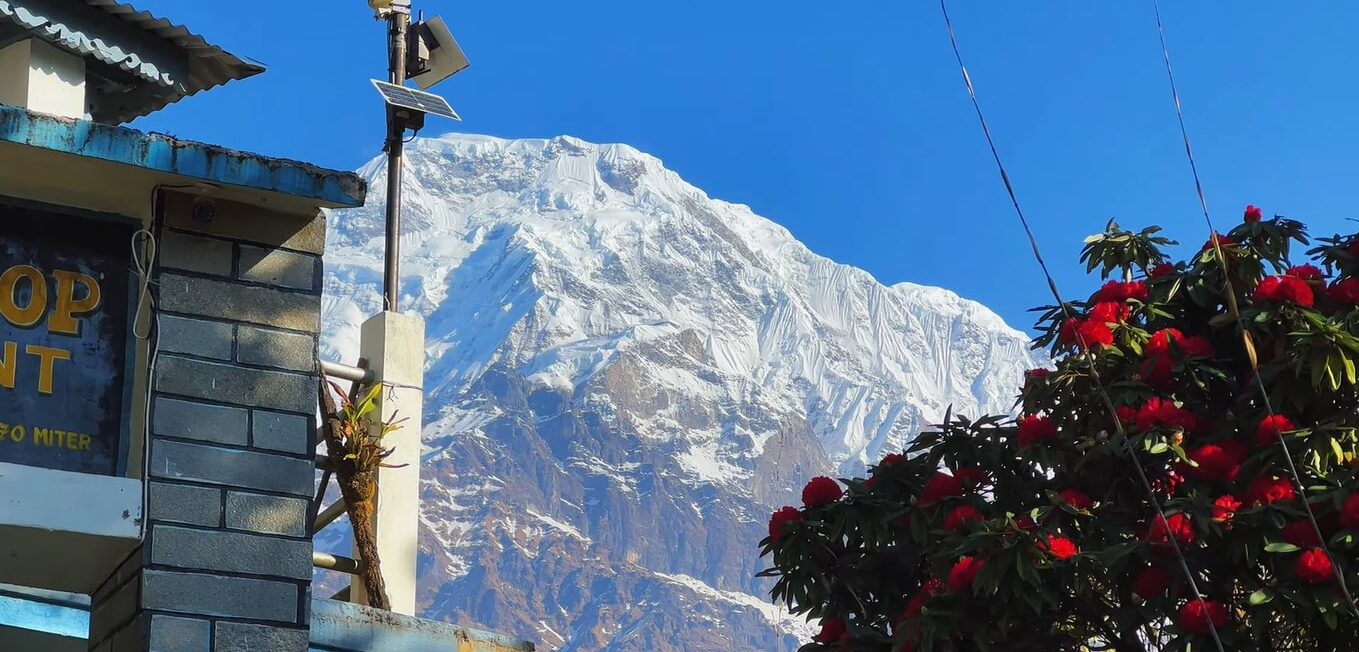 The Autumn season brings winter to Nepal and many major festivals like Dashain and Tihar happen during this time. It's the best time to explore Nepali culture and festivals too. Temperature ranges between 15 to 24 degree Celsius. Days used to be sunny and warm.
The winter season is from December to February which is a colder time in Nepal and Annapurna region as well. During winter there will be a chance of snowfall in various locations making the trail slippery and freezing. The rainy season used to be muddy and slippery because of rainfall.
Things to Know before planning a Trek to the Himalayas
Traveling to an unknown country is challenging work, on top of that traveling to mountains is another challenge. Here are a few tips to know about the Annapurna base camp trek.
Always carry Nepalese currency
Complete trekking gear is very important
Drink plenty of water to prevent dehydration
Carry a map, Itinerary, and trekking route with you
Wake up early for a clear view of the Annapurna range
Give way to animals en route to the base camp as the trekking trail is the common path for animals and humans
Watch out for your symptoms of altitude sickness and seek help when needed.
Show respect toward the local cultural and religious aspects of the locale
Try local dishes such as Dal-Bhat while you are in Nepal
Stay positive, enjoy the trek
FAQs
Is the internet available during Annapurna Base Camp Trek?
Most tea houses and lodges offer Wi-Fi access, but it's not always reliable. You may have to pay a fee to use the internet, and the signal may be weaker in higher altitudes.
How many hours a day do you need to walk during Annapurna Base Camp Trek?
On average, trekkers walk for 6-7 hours per day during the Annapurna Base Camp Trek. However, this may vary based on your fitness level and itinerary.
How difficult is Annapurna Base Camp Trek?
The Annapurna Base Camp Trek is moderately difficult. It involves several steep ascents and descents, but you don't need any technical skills to complete the trek. Regular exercise and acclimatization can help you overcome the challenges.
How to get to Pokhara from Kathmandu?
The most convenient way to get to Pokhara from Kathmandu is by flight. Moreover, several airlines operate daily flights that take around 30 minutes to reach Pokhara. However, alternatively, you can take a tourist bus or hire a private vehicle.
When would be the ideal time to embark on the Annapurna Base Camp Trek?
The best time to do the Annapurna Base Camp Trek is during the autumn season (September to November) and the spring season (March to May). During these months, the weather is favorable, the skies are clear, and the trail has no blockages of snow or rain.
Conclusion
Annapurna Base Camp Trek is the most popular destination among tourists. This trek is rewarding because of its natural beauty, flowers and fauna, wildlife, snowy peaks, waterfalls, and many more.
Annapurna Base Camp Trek generally ranks as an easy to moderate trek. You can complete the trek in 8-12 days depending on your time and budget.
It is worth noting that you have three different options when planning your trek: an all-inclusive package from a trekking agency, a trek with a guide/porter, or an independent trek.
However, it is not recommended for first-timers to travel independently to the mountains. The access point to the ABC trek in Pokhara, a tourist city that serves as a convenient starting point for the trek. Along the way, there are plenty of teahouses that offer a comfortable stay during your trek.
Additionally, you will have the opportunity to meet warm and welcoming Nepali people. Prepare and plan for your trek months before arriving in Nepal.
ABC Trek can be your next adventure destination, welcome to Nepal and have a lovely trekking experience.
Our BMS adventure team(Yoga Trek Nepal) is always ready to make your trip memorable and comfortable. Let us suffice you.
Connect With BMS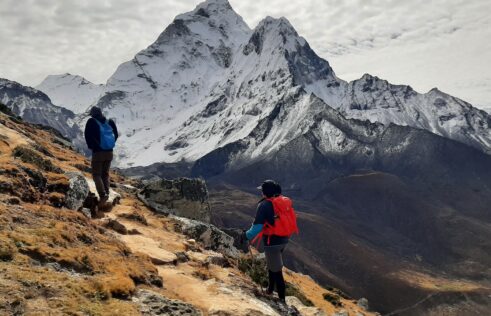 Vasudhaiva Kutumbakam
- The World is a Global Home