Why should I go to Nepal?

Eight out of Fourteen highest peaks (above 8000 meters) in the world are situated in Nepal. Nepal is a beautiful and small landlocked nation in South Asia. Each year thousands of tourists visit Nepal to see Magnificent Himalayan peaks. Top of the World; Mount Everest (Sagarmatha) is the main attraction of Nepal. Nepal is the home of grandiose mountains like; Mt. Kanchenjunga, Mt. Lhotse, Mt. Makalu, Mt. Manaslu, Mt., Annapurna, Mt. Dhaulagiri, and many more. Nepal's Lumbini is renowned as the birthplace of Lord Buddha. Nepal is a Geographically, culturally, and naturally made wonderland with rich culture, lively festivals, vibrant wilderness, and numerous adventurous activities for all kinds of tourists. Kathmandu; the capital city of Nepal is filled with many world heritage sites, temples, and city life.
Hospitality in Nepal is heartwarming with the whole nation's motto as "Atithi Devo Bhava" (Guests are Gods). Nepal is also a land of Gorkha, spiritual seekers, and happy people. Visit Nepal to experience trekking in the Himalayas, cultural/heritage tours, a Yoga Retreat, a Jungle Safari, Bungee, Paragliding, Rafting, Bird Watching, and many more.
Connect With BMS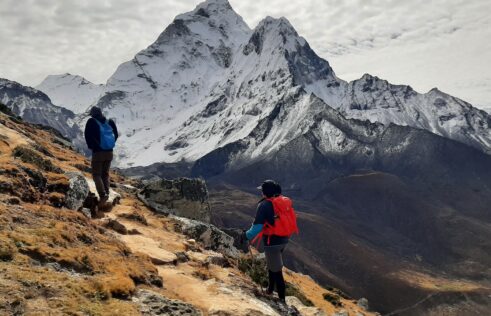 Vasudhaiva Kutumbakam
- The World is a Global Home